NEW ORLEANS FLAMING GUITAR II Rhinestone/stud Iron on Transfer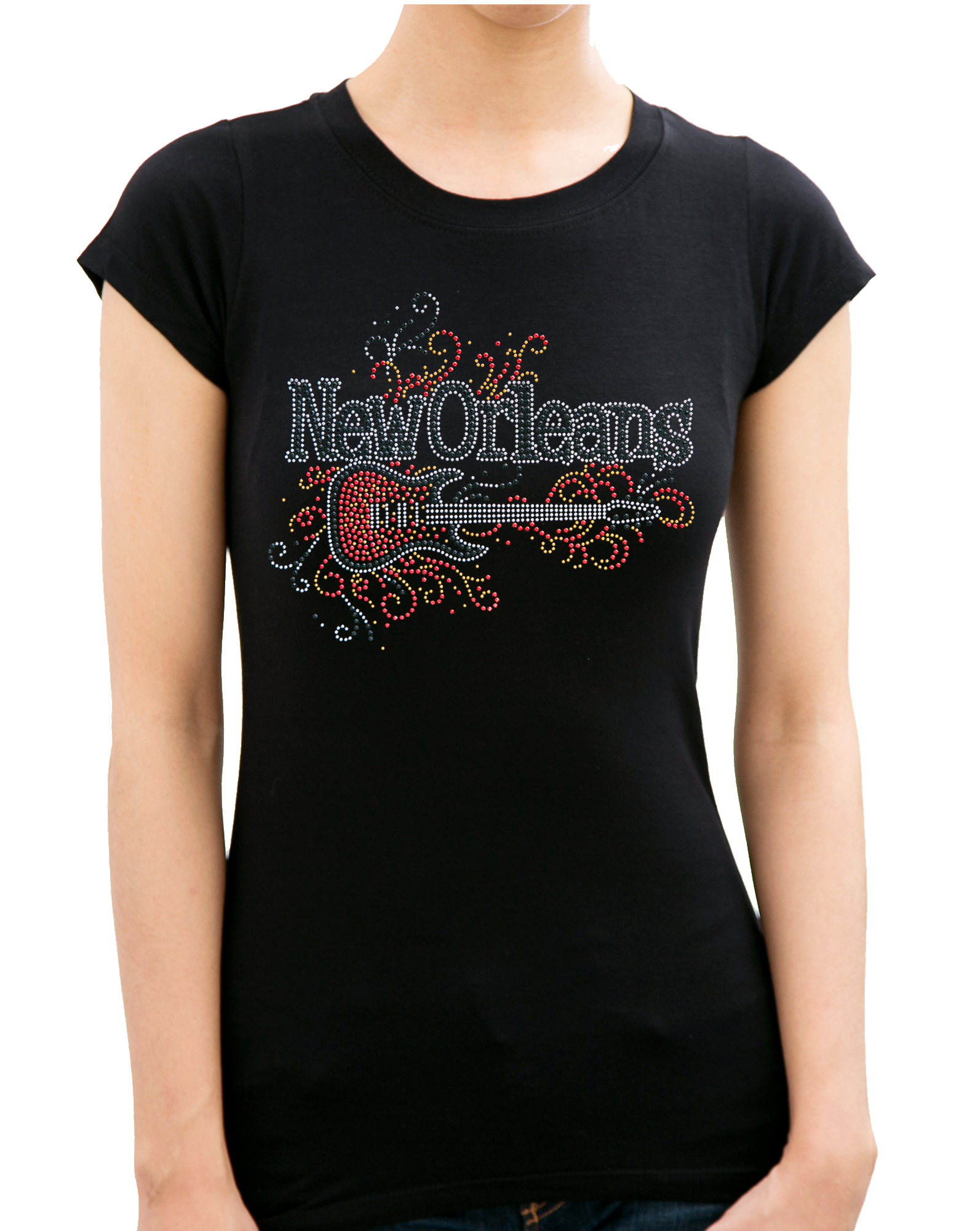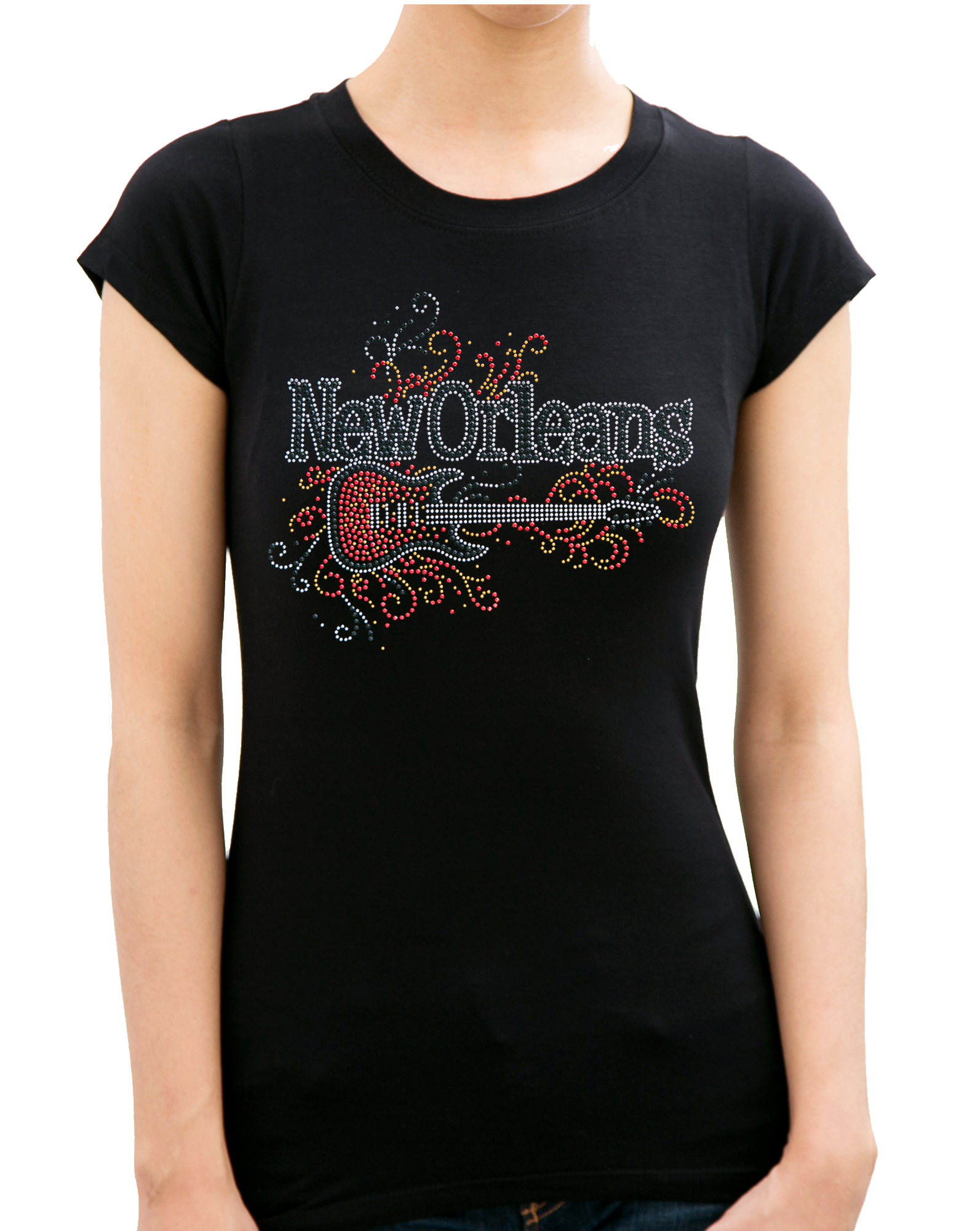 NEW ORLEANS FLAMING GUITAR II Rhinestone/stud Iron on Transfer
Rhinestone/stud Heat Transfer Paper
Simply iron on your favorite T-shirt, Tank Top, Hoodies, Tote Bags and Caps
100% Machine cut Premium quality Rhinestone and Rhine-stud
Easy iron-on instructions included - just peel, stick and iron
Instructions to Apply Your Iron On Transfer
1. Preheat iron to cotton setting.
2. Carefully remove transfer from cardboard packaging.
3. Peel off textured backing from the design (stones should stick to the clear plastic sheet). If any stones have shifted out of place, put them back in place using tweezers.
4. Place plastic sheet, stone side down on fabric and press into place with hand. The clear plastic sheet should stick to the fabric.
5. Turn fabric inside out. Place iron over design area and apply steady pressure for 15 seconds - DO NOT MOVE IRON AROUND AS STONES MAY SHIFT - Place iron over design area for another 15 seconds and repeat. Hit with one blast of steam. (Do not overheat or glue will lose its adhesion).
6. Set aside and allow to cool for minutes or so, (Rhinestones can be HOT)
7. Turn fabric to right side out. Slowly and carefully peel the clear plastic sheet away from the fabric. If all stones are not sticking, you may re-iron on the opposite side of the fabric again.
Best Care: Wash inside out and air dry.